this blog has now moved!
check out the amazing new site – click the link and find all your favourite Alfie Boe posts!
http://www.thoughtsofjustafan.com!
As Alfie's episode of Mr Selfridge was shown last night on PBS in America, the man himself tweeted along, sharing backstage photos and his thoughts on the filming process itself.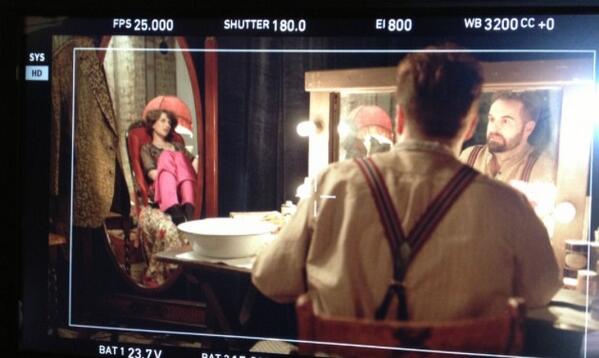 Although the tweet along had been billed to start when the episode was broadcast on the East Coast first, fans were thrilled to learn that Alfie was early to the party and started tweeting beforehand.  Alfie had obviously missed being on Twitter as he tweeted like never before!  This led, later, to the unexpected tweet  "Got put in twitter jail tonight for tweeting too much" – Alfie, the only solution is to keep tweeting every day!!!
Some of the gems Alfie shared with fans were:
Doing Mr Selfridge was fun because television is so new to me, it's good to step out of your comfort zone from time to time
The main difference between performing on stage and TV is if you mess up on TV you can re-shoot
The writers chose what songs I should sing. I thought they did a great job picking the perfect ones for my style and that fit the scene
I haven't done a lot of television so this was a really enjoyable experience.  The cast and crew made me comfortable the entire time
True to his word, Alfie also answered questions from fans (really great to see so many of my friends so happy last night  after receiving a tweet from Alfie), mostly in regard to Mr Selfridge but not always.  We learned that he doesn't have a favourite album as they all represent different parts of his career so are all important, he would love to go back into Mr Selfridge if asked, he hopes to play a few songs from his new album on the cruise  and Danny Boy may well be on the set list in the upcoming Trust tour.
I don't know about you, but the last two things stand out for me; songs from the new album on the cruise is amazing.  All those going cruising with Alfie in May must be over the moon right now.  I have a ticket to SymFunny in June so hopefully we'll get to hear the new album then as well. Big smile!!
Another thing makes me smile is this photo Alfie tweeted – hands up all those ladies out there who wish they were Lady Mae!!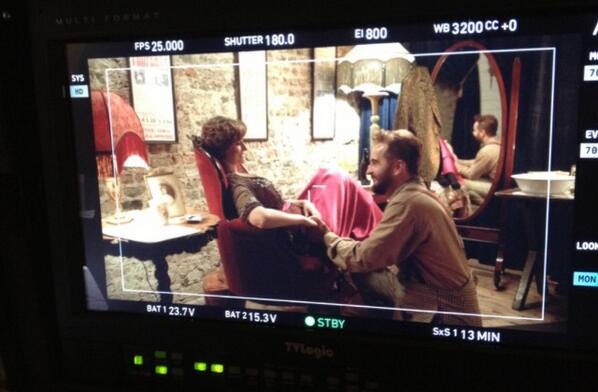 Lastly, Alfie was asked if he was feeling better and the answer was positive – great news for Alfie, especially as it was announced today that he will be performing at the 32nd Radio Academy Awards on 12 May in London. Click here for info.